Pool Fencing Townsville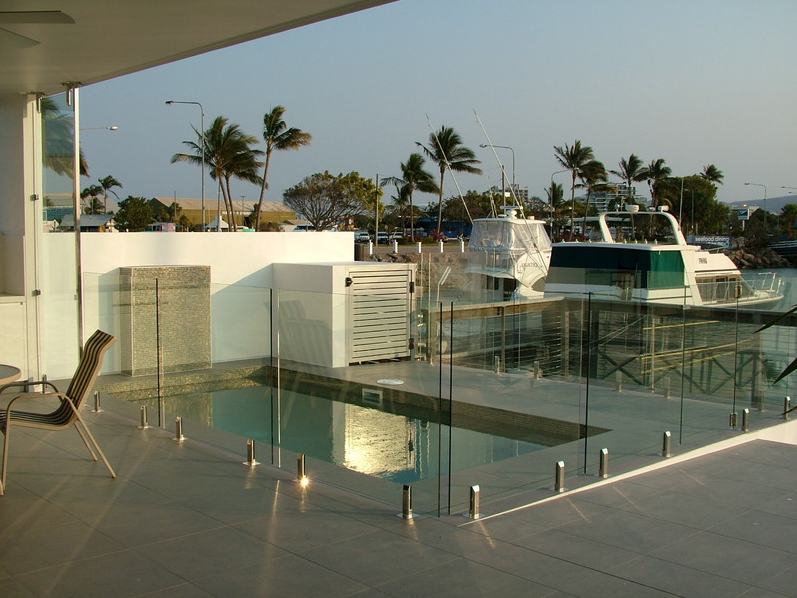 Pool Fencing Townsville
Rick and the team at Aesthetic Glass are happy to offer both semi-frameless and frameless glass pool fencing Townsville. We know that with either choice, you will be pleased with the look and that you have received the best pool fencing for your dollar.
Semi-Frameless Glass Pool Fencing Townsville
Semi-frameless glass pool fences Townsville are still very popular these days, as they are generally slightly more affordable than Townsville frameless glass pool fencing. Of course, some people prefer this style, so we make sure to offer the best semi-frameless glass pool fencing in Townsville.
The most cost-effective glass pool fencing Townsville, semi-frameless glass pool fencing Townsville will make your pool and surrounds look simply stunning. Slim, powder-coated aluminium posts are utilised to support the sides of the glass panel, which allows for the top and the bottom to remain completely frameless. Semi-frameless glass panels and gates also come in a huge range of different sizes and can be custom-made to suit your property. All installation is done by the highly experienced team at Aesthetic Glass, so customer satisfaction is guaranteed.
Frameless Glass Pool Fencing Townsville
You will probably not be surprised to read that today, frameless glass pool fencing is the top choice for Australians when it comes to pool fencing, having recently overtaken semi-frameless pool fencing as the most popular choice all around Australia.
Completely frameless glass panels Townsville are supported by machined, marine-grade stainless steel spigots to really ensure the "wow" factor associated with uninterrupted views. The toughened glass is designed and engineered to meet all Australian standards and each panel carries a small logo to certify this. Over 20 different panel and 4 gate sizes are available, giving you great design flexibility. Custom-made panels are also available to suit any slope or step without compromising safety or aesthetics and all gate hardware and latches meet Queensland's stringent Townsville pool fencing regulations.
Call us today for an obligation-free quote on any glass pool fencing Townsville!